FILMS 2012
We will be showing 16 labour feature films and a selection of shorts over the course of the film festival. Below is our selection to date; look out for the program over the next week for times and dates, and events surrounding each film. Put the dates in your diary, we look forward to seeing you at the festival.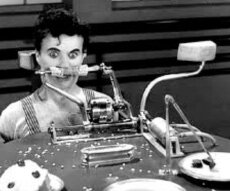 MODERN TIMES
(Charles Chaplin, USA, 1936, 87 min)
Charlie Chaplin's silent classic features his beloved Tramp as a factory worker trying to adjust to life in an industrial society. Through a series of misunderstandings, he finds himself unjustly branded a mental patient, as well as a Communist – just two of many misadventures as he struggles through the modern age.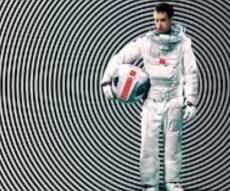 MOON
(Duncan Jones, UK, 2009, 97 min)
An employee of Lunar Industries, Sam Bell is the only worker based at their lunar station for the duration of his three-year contract. Lack of human contact has caused Sam increasing mental anguish, and he experiences occasional hallucinations. His one ray of hope is a promised reunion with his wife and daughter back on earth. But after an accident with one of the mechanical harvesters, Sam discovers his employers have been hiding
something sinister.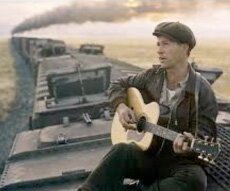 BOUND FOR GLORY
(Hal Ashby, USA, 1976, 147 min)
Starring David Carradine as legendary American folk singer Woody Guthrie, this biopic documents his journey from the Dust Bowl of 1930s Oklahoma where his search for employment reveals an inspiring picture of suffering and resilience in working class America.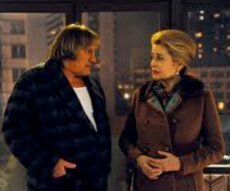 POTICHE
(Francois Ozon, France, 2010, 103 min)
The trophy wife of a businessman finds herself unexpectedly thrust into power when he suffers a heart attack after being taken hostage by striking employees. Her success as a leader is complicated after she uses her connections with a leftist mayor, who also happens to be her ex-lover.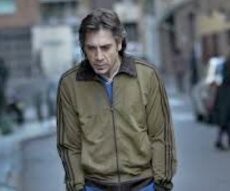 BIUTIFUL
(Alejandro Gonzales Inarritu, Mexico/Spain, 2010, 148 min)
Javier Bardem portrays a single father of two who is desperately trying to escape Barcelona's criminal underworld whilst finding a way to support his complex and abusive family life. Upon being diagnosed with terminal cancer, he is forced to revaluate the moral choices he has made.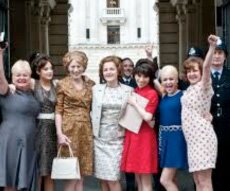 MADE IN DAGENHAM
(Nigel Cole, UK, 2010, 113 min)
Set in 1968, this dramatisation of real life events follows the fortunes of the 187 female employees at the Dagenham Ford auto factory. Dissatisfied with their appalling work conditions and low wages, the women, led by Rita O'Grady, strike for equal pay. Their ensuing struggle paved the way for woman's rights across the globe.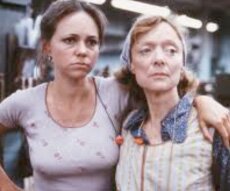 NORMA RAE
(Martin Ritt, USA, 1979, 110 min)
Set in America's south, the eponymous character is a textile worker whose objections to the factory's substandard working conditions compel her to work with a labour union organiser. The two of them decide to begin the hard and potentially dangerous process of unionising the factory, despite the struggles involved.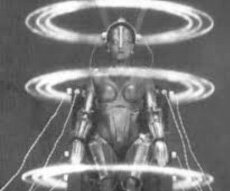 METROPOLIS
(Fritz Lang, Germany, 1927, 153 min)
This visually stunning tale follows the
journey of Freder, whose father Joh is the city's mastermind. To his father's
horror, Freder falls in love with Maria, who wants to expose the plight of the
city's hidden underclass of workers. With the help of Rotwang, an inventor, Joh
decides to quell any rebellion. But Rotwang has his own agenda, leading to
unforeseen consequences.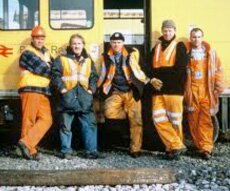 NAVIGATORS
(Ken Loach, UK, 2001, 96 min)
A group of railway maintenance men in South Yorkshire see their lives irrevocably changed when British Rail is privatised. Old colleagues suddenly find themselves competing against each other as they end up working for rival companies, and many opt for redundancy packages rather than face the new order.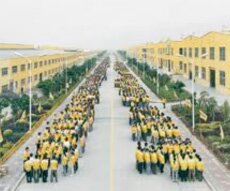 MANUFACTURED LANDSCAPES
(Jennifer Baichwal, Canada, 2006, 80 min)
This documentary follows Canadian photographer Edward Burtynsky on his travels around the world, looking at what he terms 'manufactured landscapes'. From slag heaps to e-waste dumps, Burtynsky's observations shine a light on the physical realities of industrialisation.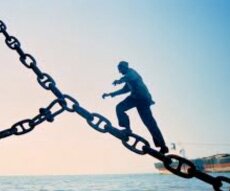 WORKINGMAN'S DEATH
(Michael Glawogger, Austrai/Germany, 2005, 122 min)
Comprising six different chapters, this acclaimed documentary looks first at five examples of dangerous conditions facing hard labourers around the world (Ukraine, Indonesia, Nigeria, Pakistan and China). These stories are then contrasted with footage of youths working in a former German industrial complex which has been converted into a leisure park.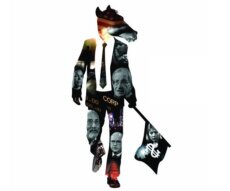 FOUR HORSEMEN
(Ross Ashcroft, UK, 2012, 97 min)
With the gap between rich and poor growing ever wider, and injustice still rife across the globe, Four Horsemen examines how the world works, and how humanity might benefit from a change to current systems. Featuring 23 prominent international thinkers, this documentary is sure to ignite further debate about a new economic paradigm.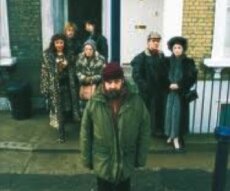 HIGH HOPES
(Mike Leigh, UK, 1988, 112 min)
This slice-of-life film introduces Shirley and Cyril, a working-class couple in London, and follows their interactions with snooty neighbours, pretentious siblings, as well as their discussions of whether or not to have a baby. Culminating in a disastrous surprise birthday party for Cyril's mother, this is an honest and affecting look at 'ordinary' lives.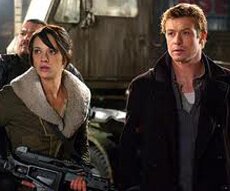 LAND OF THE DEAD
(George A. Romero, USA, 2005, 93 min)
When zombies threaten to take over the world, a mercenary (played by Simon Baker) decides to head north. But complicating factors include warring factions, such as a CEO offering safety only to the wealthy, another mercenary willing to sacrifice anyone to fit his own agenda, and of course, the rapidly evolving undead.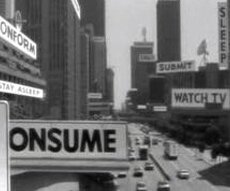 THEY LIVE
(John Carpenter, USA, 1988, 93 min)
When a construction worker discovers a remarkable pair of sunglasses, he is suddenly able to see the real world: subliminal messages from the media and the government appear everywhere. But perhaps more disturbing is that many ordinary people are actually hideous aliens, at the forefront of a campaign to keep humans under control.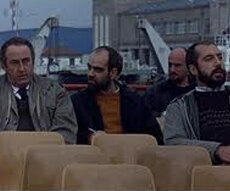 MONDAYS IN THE SUN
(Fernando Leon de Aranoa, Spain/France/Italy, 2002, 113 min)
The closing of a shipyard in the city of Vigo has left six men at a loose end. Passing most of their time at a bar one of them opened after the shipyard's demise, the films examines the ways in which each of the men deals with the harsh realities of life without a job.
var addthis_config = {"data_track_clickback":false,"data_track_addressbar":false,"data_track_textcopy":false}; var addthis_product = 'wpp-265';