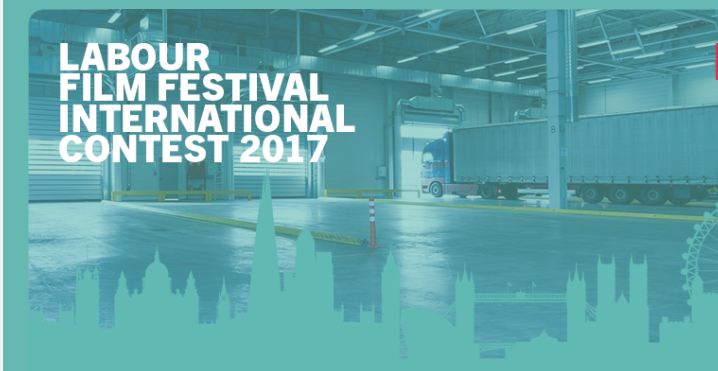 MEET THE JUDGES – LABOUR FILM INTERNATIONAL CONTEST 2017
November 11, 2017

Ian Christie, FBA, is a British film scholar. He has written several books including
studies of the works of Michael Powell and Emeric Pressburger, Martin Scorsese and the development of cinema. He is a regular contributor to Sight & Sound magazine and a frequent broadcaster. Christie is currently Professor of Film and Media History at Birkbeck, University of London.

Cristobal Catalan is an award winning visual artist, writer, researcher and artistic director. Working principally in theatre, film and photography, Cristobal's research and artistic interests look into issues of voyeurism, ethnography, mental health, Singularity and technology.

Paul Mason is a left-wing British commentator and radio personality. He was Culture and Digital Editor of Channel 4 News, becoming the programme's Economics Editor on 1 June 2014, a post he formerly held on BBC Two's Newsnight programme. He is the author of several books, and a visiting professor at the University of Wolverhampton.

Alejandra Marano – Executive Director of Construir TV and Construir CINE: International Labor Film Festival, both audiovisual projects dedicated to disseminating and raising awareness about the world of work and the workers. The televison channel and the film festival belong to the Union of Construction Workers of Argentina.
She participates in the Latin American Television Network as head of the Institutional Management Committee. With a professional career in the television industry, she studied postgraduate studies in Administration and a Master in Audiovisual Content Management at Torcuato Di Tella University.

Amanda White Creative producer and consultant, including work with the BFI and Ideastap.
Talat Bhat is a Swedish based Kashmiri activist, documentary film-maker, and trade union campaigner. He has a Masters degree in Media Production and is researching the impacts of new media technologies in conflict zones. He is project leader of Nordic Labour film festival.
He is currently digging up some archives as pre-production work for his upcoming documentary. Talat's experience with racist and exploitative work culture on cruise ships in 1997 when he came to Sweden prompted him to mobilise non-EU workers in seeking their rights.
Paula Geraghty works for trade union TV. She is a journalist-Photo/video. Her themes are: real people, real issues, journalism of hope, about people who fight for a better world.
Pauline Doyle – Director of campaigns and communications at Unite the union. The UK's biggest union.

Glen Williams (PHD) is Regional President of NW UNISON and producer of an International award filming documentary on the Holocaust. Glen has made short documentaries on South Africa and Palestine and is a lifelong trade union activist.

Tom Zaniello is the author of two standard guide-books to labor films, 'Working Stiffs, Union Maids, Reds, and Riffraff' and 'The Cinema of Globalization'. His most recent book is 'California's Lamson Murder Mystery', the story of the wrongful conviction of a Hollywood screenwriter. He is currently writing 'The Cinema of the Precariat: The Exploited, Underemployed, and Temp Workers of the World'. In the USA he actively programs Hitchcock film festivals