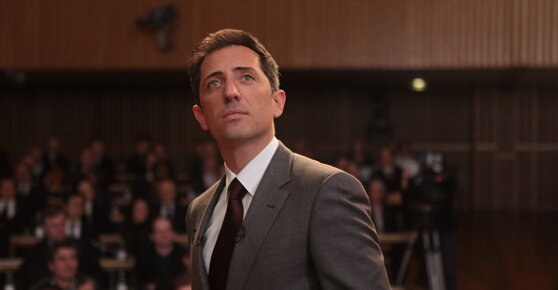 LE CAPITAL
March 20, 2014
The financial thriller, Le Capital by the Greek-French film director Costa Gavras takes an unflinching look at the world of greed and high finance.
It follows the story of an executive Marc Tourneuil (Gad Elmaleh) who becomes the CEO of a large bank, only to upset the bank's board of directors when he begins to take unilateral control of the bank.
We witness his ruthless ambition, power struggles, greed and deception. However, his brutal ascent is jeopardized by a hostile takeover attempt from a large American hedge fund led by Dittmar Rigule (Gabriel Byrne).
Le Capital is fast-paced, darkly comic and a suspenseful drama well worth the many accolades it has received.